HOC Histoire Olfactive Collective has been introduced in Milan as part of Esxence, the famous niche fragrance exhibition from April 25 to 28, 2019.
This feminine – masculine fragrance is Masha Zanier creation, a young parisian of Russian and Georgian origin who comes from the fashion sector.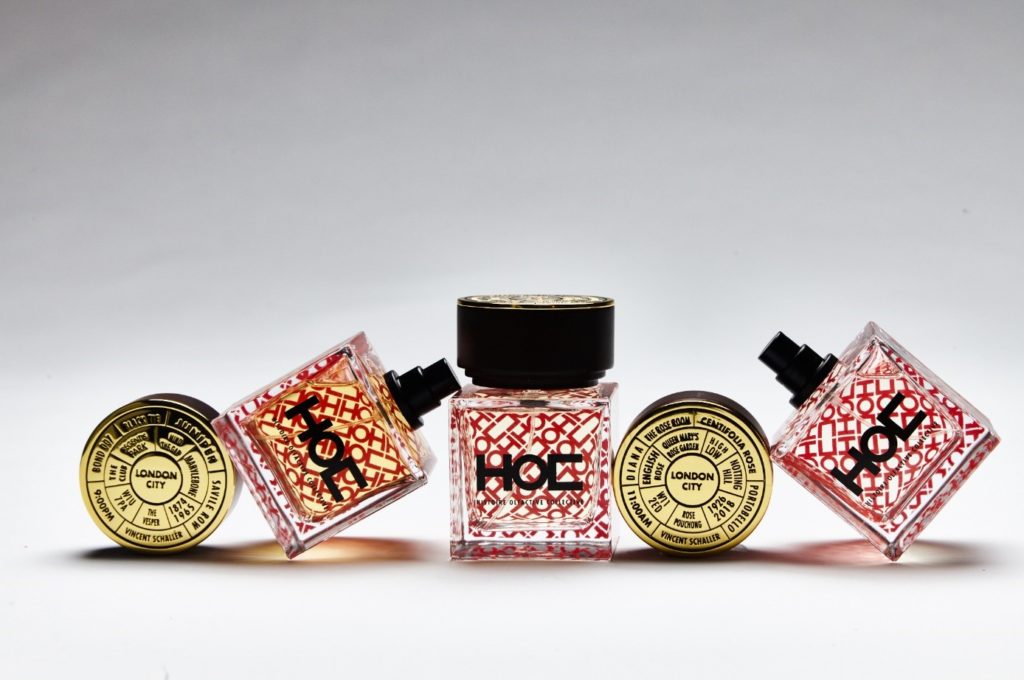 Masha Zanier requested the Superga Beauty's know-how, which developed, offered solutions adapted and manufactured three fragrances from London City, created with the collaboration of Vincent Schaller de Firmenich. The design is created by Thierry de Baschmakoff.
The original engraving that tells the story of the perfume is revealed and magnified on the top of the magnetic hood. Each fragrance is delivered in a beautiful wooden box, magnetized, covered with a matte varnish with the monogram of the brand.
One of the master pieces of this first collection which will be available from September 2019 on :
www.hocparfum.com